SMALL BODY WITH MORE FUNCTIONS
The smart cavo s wristbanddesigned for your various sports condition, no matter you are interested in cycling, hiking or yoga, you can use the customized H Band app, continue to accumulate the amount of exercise to complete your fitness record circle and loaded with a variety of functions, not only can help you stay alive, full of power, but also allows you to close ties with friends and relatives.














Lift hand light up
Pedometer
Sleep monitor
Calories
Mileage
Time
Alarm














Call alert
Message alert/push
Wechat
QQ
Facebook
Tweitter
WhatsAPP







Bloodpressure test
Heart rate monitor
Arrhythmia
WeRun
Apple Health


































Share and PK with our friends from WeRun
Your sports data will be more useful and not loss for the main platform. Not only can PK with friends from WeRun, but also monitor your health.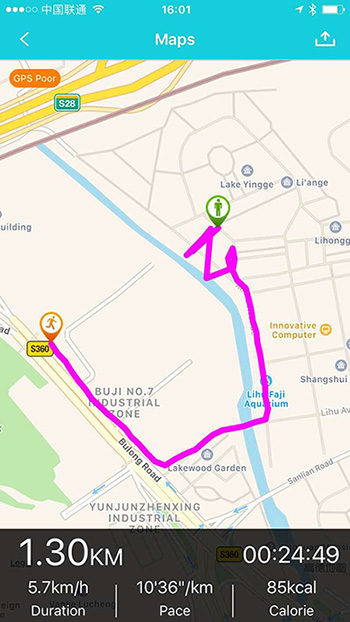 Moving tracedraw by yourself
Opening your app, you can draw a special graph optionally,
like the shape of heart, circle, apple, ect.

Using conveniently, it can be charged when you take it down and access to power. Don't worry power will not enough and data be lost.
(Tips:USB interface can bear 8KG and it should be drawn out with its direction and not be twisted)


Small body with big screen
The 0.87 inch LED screen can display name, massage horizontally and vertically, you can choose one style as you like.
Support message push, display contact list and message content.

Small and light host make a more comfortable exercises
You will be more comfortable for that the host is only 19.5g, and the band made of TPU fit your wrist well.

Lift and revolve your hand to turn on the screen
You can lift your hand to turn on the screen when you walk or stand and revolve hand when you sit.
It is a traditional watch,it is a technical watch
Tips: Keeping a standard pose to show your cool

Excellent design and simple appearance make a valuable wristband designed carefully by designers


CPU: nRF51822
Sensor: KXTJ2_1009
HR sensor: PD70-01001C-TR7
Display: 0.87" OLED
Bluetooth: BLE 4.0 Sync
Control mode: Touch button, lift wrist display
Battery: Polymer lithium battery (80mAh)
Stand-by: 5-7 days
Work time: 3-5 days
Vibration: support
Memory: 32KB RAM+256KB ROM
Data storage: 3 days
Support OS: Android 4.4 & IOS 8.0 and above
Charge method: USB
Charge time: 1-2hours
Case material: PC
Strap materials: TPU
Waterproof: IP67
Product size: 230*18.8*10.8mm
Package: wristband, user manual and gift box
Packing size: 90*90*25mm
CPU
Sensor
HR sensor
Display
Bluetooth
Control mode
Battery
Stand-by
Work time
Vibration
Memory
nRF51822
KXTJ2_1009
PD70-01001C-TR7
0.87" OLED
BLE 4.0 Sync
Touch button, lift wrist display
Polymer lithium battery (80mAh)
5-7 days
3-5 days
support
32KB RAM+256KB ROM
Data storage
Support OS
Charge method
Charge time
Case material
Strap materials
Waterproof
Product size
Package
Packing size
3 days
Android 4.4 & IOS 8.0 and above
USB
1-2hours
PC
TPU
IP67
230*18.8*10.8mm
wristband, user manual and gift box
90*90*25mm